This week we have been asked to discuss some of the leadership principles that are illustrated effectively in Sun West's and Regina Catholic's approaches to Edtech innovation. There has always been some wavering among the different staff members that I have encountered throughout my career with innovative technology practices within the realm of education. Either technology has intimidated them so much that they are too hesitant to let students have some control over their learning experience or they become too frustrated with connectivity issues.
Sun West School Division and Regina Catholic have both taken technology and implemented them successfully within their divisions. In the interview with Bart Cote it was quite apparent that Regina Catholic wants teachers to utilize technology in the classroom, but doing so in a way that benefits student engagement and learning, "Technology enhancing pedagogy". They have four points when implementing technology within the classroom that they want to see with their educating staff:
Focus on good teaching

Technology needs to be efficient – Management of the classroom.

Having technology in teachers hands 24/7 makes them more apt to have that technology ready and available.

Real life problems – authentic ways of using technology.
These are all good things that happen when utilizing new and different technologies within the classroom. I think that the most important aspect of these four guidelines is the first: focus on good teaching. It is imperative that this is the main focus when implementing technology within the classroom. Students need to know what they are doing, why they are doing it, and most importantly need to know how to properly use the technology. Without a purpose, there is going to be confusion and disengagement and that is where student development starts to plateau.
Bart also talked about the seven C's they have with the implementation of technology:
Critical thinking

Communication

Curation

Citizenship

Collaboration

Connection creation

Creation
I found these to be a great baseline for teachers and students for what the division wants to achieve through the use of technology in the classroom. If we are using these tools with our students it is important that they are expanding their horizons as learners through the technology. These technological implementations with help them learn and connect with others from a resource that helps them go beyond their school classroom and building.
How do teachers implement proper use of these new technologies in their classroom? The answer is to follow the SAMR Model. There are four different categories for technology integration into learning environments. Below is an image the illustrates the SAMR model in a very easy to understand way.
This model might help those teachers hesitant to use technology in the classroom. It ranges from substitution through redefinition, and the key aspect is that you can go back and forth, not always needing to be in the redefinition stage. The key to all of this, however, is the fact that there needs to be a reason you are utilizing the technology. There needs to be a purpose and once teachers begin feeling comfortable with the technology tools they are using the greater impact they will have on their class.
In Sun West School Division they are being even more progressive with technology within education. Guy Tetrault, the Director of Sun West, has successfully implemented technology within the school system. They have implemented the PeBL Model which seems to have worked well for staff and students. Students are utilizing technology successfully within their division and student engagement has risen from 60% to 80% which is a huge leap. They are finding that with the blended style of education (face to face & online) that the students are thriving. There were three things that Mr. Tetrault outlined that made this a success:  
A culture of leadership for students managing their own learning

Sufficient supports for teachers to be able to learn how to significantly change their teaching pedagogy from the way it used to be to this new focus

Must have support for the teachers and students.   
The biggest piece that helps with the success of this program is the third point, in my opinion. There needs to be greater tech support for teachers and students when implementing technologies. With this program, they have a trained professional that is not necessarily a teacher supervising online instruction. This type of support is crucial to the success of technology within the classroom. It is also a major hurdle for Saskatchewan school divisions because we simply do not have the funding available for such crutches within our systems. Until there is a change it's going to be difficult to properly implement technology within education.
For the second part of our blog post, we were asked to choose an image, from George Couros book, The Innovator's Mindset: Empower Learning, Unleash Talent, and Lead a Culture of Creativity. (2015) to help us discuss Ed Tech leadership issues within our school division. I have chosen image #2.
I have found of the last couple of years that when students are not in control of aspects of their learning they become disengaged. A lot of educators that I have talked to throughout my career struggle with this aspect of education. Now that we have some technologies at our disposal and student engagement has the possibility to skyrocket educators are hesitant to let go of control and let their students take control of their leaning.  The number one problem is the student's voice, they do not get the opportunity to explore and learn from others and different resources often simply because there is a lack of computers in the building and there are a number of connectivity issues when they do have the opportunity to work with them. With a lack of funding in education, this type f educational practice suffers and teachers feel forced to resort back to their older practices…the talking head in front of the class.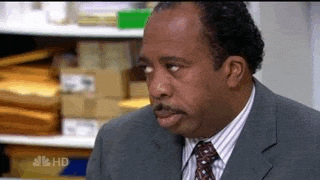 Although I do find this valuable at times it's important to have a healthy balance and let some exploratory learning take place in the classroom.
Although there are a number of different opportunities for our classrooms to take advantage of technology within their walls, there are a few roadblocks in the way of successful integration of efficient and competent technology practices. The two interviews from this unit have given me hope for the youth of tomorrow within the realm of education. The ways in which Regina Catholic School Division and Sun West School Division have successfully integrated tech practices within their schools makes me realize that education is on the right path. The major issues that stand in our way are the lack of funding and proper training, a result of insufficient funding from the government. These school divisions are paving the road for the future of other divisions within Canada and it's an important step in investing in the future generations.