Technology is a great tool that is at the disposal of many educators throughout the school division I am currently working in. With innumerable uses within education, it can be a daunting task for teachers to implement them within their learning environments with little to no support. And with this begins our scene.
Date: Monday, September 8th, 2018 at 7:54 am
Benjamin Joseph Andrews (***Fictional Character***) Walks into his classroom, first class on the left in the portables of Forest Grove Elementary. He is a grade ⅞ teacher with a class size of 28 students. Ben walks to his desk, where he puts his extra-large double-double coffee from Tim Hortons. He opens his brown leather satchel and pulls out his board certified, HP computer, although he has had it for the better parts of six years it still runs quite smoothly. He powers it up while unpacking the rest of his belongings for the day, computer charger and a fiction book he has been reading about one of his sports heroes. The blue welcome screen pops up and asks him for his password, he types in DolphinsRule26, the 26 represents how many times he has had to change his password over the past five years of his career. Ben then proceeds to open his e-mail where he finds out that he is to implement a new technological program that he is to utilize in his classroom for this year. There is an attachment, its a word document, that contains step by step instructions that seem to become more confusing the more he reads them.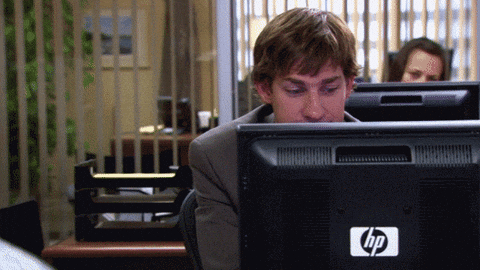 Ben: What? How am I supposed to use this thing?
Ben clicks on the link taking him to the new education blog site. It takes him to a screen that says "YouBlog" (***Fictitious blog site***). He has heard of this newer blogging technology but has never used it and is beginning to feel a little bit of anxiety creeping into his body, he thought he had this under control…With every new technology implementation, he always had the same feeling. He quickly enters the site and tries his best to navigate his way around setting it up and creating a class site, with growing frustration. He has lost track of time and the bell rings, students begin to flood the halls and pour into their respective classrooms. Ben is sweating and flustered, he takes attendance then has his class begin the day with silent reading, to increase their fluency and comprehension. He dives back into the world behind his screen and struggles to continue to set up the site properly. Lucky for Ben he has computers booked out for the period, scraps his plans and decides to have the students begin to tinker with this new program that he just learnt about from the Word doc. Most of the students struggle to create an account and need one on one help from Mr. Andrew's. There are a few who think that they have things figured out, but have forgotten how they had gotten to certain points when trying to assist fellow students who are struggling to create accounts. Ben looks up and around his class at all of the organized chaos and chalks the lesson they learnt this morning to the importance of community. Although he was happy with the way his students worked together and tried to problem solve they really got nowhere with this new program. Despite Ben's ability with computers and other programs, he was left with deep frustration.
A couple weeks pass and he has managed to get all of his students set up and their accounts. He goes through a couple more rough patches with the program even though he has spent numerous hours outside of school trying to master this site and has struggled to get a grasp on it. He has sent tech support emails with different questions that do not often get answered until a day later, he has voiced his concerns about implementing programs and not receiving ample training for the proper use of them.
Ben, frustrated, wants to help make a change for the better, he has suffered enough with new programming and a lack of training. He no longer wants to tread water in the ocean, he would prefer to be sailing on a yacht of program knowledge so he can help his class properly implement new programs without feeling his airways start to close and the feeling leaving his limbs everytime a new tech program is implemented.
Ben has come up with a module based learning program for all teachers and students throughout the division.
Module one: Training for teachers. This would happen either at the board office or at a school. A specialist would assist in educator learning about the program and how to set it up. As well as answer any troubleshooting questions that teachers may have. This gives them a comfort level with the newly implemented program.
Module two: A specialist comes to the school and works with classes to have students create their accounts, the set up of their sites, and guides them in an exploration of the program and how it should be utilized.
Module three: Said specialist comes back and talks to the class about how the program is working and answers any questions teachers and students may have with the new technology. They look at how it has been used in different classes and again are able to answer any questions that come up about the program. They can also start to show other ways in which the technology can be used.
Module four: A specialist would come out for the last time in the school year and review how the program was utilized in classrooms. They would take feedback from teachers and students.
Ben is happy with his plan. Sure there are some aspects to iron out, but no plan is perfect and he just wants to get the ball rolling. Whether that looks like a program coach or a module-based program with a tech expert in the division. Ben knows how important technology is for the students in his class and for their futures and wants to implement technology into his lessons, but wants to do it properly. He takes his plan to his administrator to see if he can get the ball rolling and is told that it looks like a great idea, but there is not enough funding for a program to be in place, such as his. Ben's looks to the floor, frustrated, then asks, "Would you mind if I sent this idea to the board office? Could you show our superintendent?" His principal looks back at their computer screen at the proposal and takes a moment to think, looks back up at Ben.
"You know, I think this is a good start and I agree that there is not ample training for new programs. You all do a great job in this building trying to implement the tools our Board has delivered for you to use. It won't hurt. Ill forward your e-mail on with the program and let's see what happens."
The acknowledgement meant a lot to Ben and he is excited for the future and what that might mean for technological programs within the classroom. He knows there is a massive lack of funding within education for programs like these, but knows that something like this is needed. He goes back to his classroom, sits at his desk, and notices and e-mail from the superintendent and opens it….