With the growing need of technology within our society and the skill involved in utilizing the vast array of programs available to educators, students and the community, it is of the utmost importance that skills are gained and grown with the use of different technologies throughout education. Digital literacy has become an important aspect of education that has yet to be included in the curriculum. Education climate changes and so too, do the tools in which are utilized within the different realms of the professional world.
Technology has been a tool that has assisted many professionals in enhancing the work that they are doing. Whether that looks like powerpoint, a CGI program, or a social networking position that a number of jobs have created for their brands. Education has begun to tap into the utilization of such tools within the classroom which is huge. Each document that we had to look through for this unit stressed the importance of technology within education in the Government of Saskatchewan: Technology in Education Framework Document  it is stated:
"The acquisition of skills and dispositions related to technology is fundamental in an information age and knowledge-based society; technology use is no longer just an option for our students and teachers, but a fundamental literacy." (pg. 1)
So why is this not a part of our curriculum if it is a "fundamental literacy"?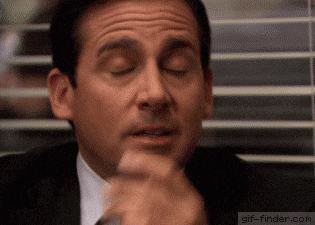 I completely agree with their sentiment. Many of the people I know or have come across in this lifetime rely on technology within their profession in many different ways. This says something about the ever-evolving state of the Saskatchewan curriculum. In the eight years since I have been out of the Education program, teaching, the curriculum has stayed the same… This is an issue especially in when we are in the business that is centred on the minds and growth of the next generation. There should be additions, subtractions and alterations that need to happen within the current curriculum to include the use of technology. If the use of technology is a fundamental literacy it needs to be implemented within the curriculum.
This sentiment is echoed in the Government of Saskatchewan: Digital Citizenship in Saskatchewan Schools guide. One particular quote that I found interesting was:
"If digital citizenship requires participation, then schools must provide a safe space for students guided participation in online spaces. Just as we would not teach a teenager to drive without ever getting into a car, we cannot teach digital citizenship without allowing students to go online." (pg. 6)
What a great idea! My issue is with the disconnect between this message and what is really happening within schools. Don't get me wrong, there are a number of schools that have educators that provide digital citizenship lessons for their students, which is great and a step in the right direction. There are however educators that do not incorporate digital citizenship into their year or simply graze over it. I then am led to wonder why this is not part of the curriculum? This is such an important skill that needs to be discussed and taught early. What students put online will follow them and that could be the difference between being hired for a job or passed over.
In order to implement digital literacy and technology within our classrooms, there need to be equitable opportunities of each student within the division. I found that the STF outlines this nicely in their STF: Social Justice Document stating:
(3) Equitable treatment is a foundational characteristic of a fully inclusive educational system and, more generally, a democratic society . Achieving equity requires a shared commitment to the removal of systemic barriers that prevent students, teachers and others from achieving their full potential in all educational and societal settings
This is going to be a difficult task for school boards. Although there are computers within each school, they are shared among classrooms. There is then the issue of booking them out, last week, for instance, I went onto our staff computer cart document and was unable to book out the carts for the week because they had been booked out by other classes for the periods that I needed them. In a perfect world, students would have 1:1 with tech, heck I'd be happy with 2:1, but this is not the case and what is standing in the way of equity of these devices? Funding. Until the Province has the realization that the future is moulded through the education system, this sector is always going to struggle to afford the tools needed to harbour student engagement and success. After all, what is at the heart of education? Student learning, engagement and success!