In this weeks post, we were asked to share some ed-tech stories from around the world and how they are working. I have chosen to look at the ever-evolving virtual reality and augmented reality technologies and how they are working to enhance educational experiences for students and teachers.
Virtual reality (VR) and augmented reality (AR) are quickly becoming technological tools that are being implemented into classrooms across the world to help with student engagement and learning. With these tools, education is becoming more experiential for all students. Textbook learning has become or always was, stagnant and boring for most students. With the implementation of some VR and AR programs education is beginning to evolve into a more engaging and hands-on tech-based learning experience for students who have the privilege to use these tools.
So, what is virtual reality and augmented reality?
"Virtual reality is an artificial environment that is created with software and presented to the user in such a way that the user suspends belief and accepts it as a real environment"
Augmented reality is when we look through a lens, for instance, our phone screens, there is an element that is being added to the reality we know. It is altering or enhancing what is available to us in terms of educational experiences, entertainment, productivity, etc.    
With these new technologies at teachers disposal, they are able to enhance their curriculum with students being able to experience historical landmarks, going into space or share experiences of residential schools. In Manitoba, there has been a program created to take users on a journey through the experiences of residential schools. They visit rooms in virtual buildings and are told about survivors experiences. This has major pedagogical value within our education system and would also enhance engagement from students that are participating. We hear the stories sometimes and do our best to pass on this knowledge, but with a tool that can assist in the education of horrible events that have happened within our country with survivors stories, it would be invaluable
In Nova Scotia classrooms are utilizing VR for science curriculum looking at the human bodies. The tools that they are using to make this possible are their iPhones and a cardboard VR headset. These headsets can be quite cheap, around $10-$20 per set. Funding can be an issue, but it is in most aspects of education so this might be a cheap way to get around having to buy top of the line materials to supplement learning with. There is also the issue of devices to run the applications from, not every student has one, but every class I have taught there have been approximately 50% of the student population that have had them. Sharing is caring when partnered up and that is the way I could see VR working within our school systems. It is not perfect, but I liken it to computers per student ratios at times within schools, sometimes there are not enough and that's when small group work starts to flourish.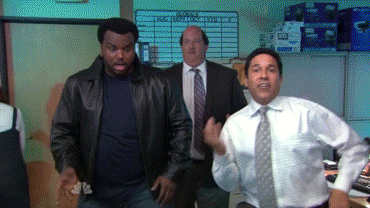 AR is much the same when it comes to tools but is quite a bit different than VR. Programs that alter reality behind screens and enables users to experience their work coming to life, such as an art project, It can give life to something that students might find rather boring. The following video is a good example of what AR technology is capable of.
As technology becomes more prominent within our daily lives and societies it is important that education is paving the way for success within these realms. Not only will there be a greater student engagement level but student achievement would climb as well. Utilizing new tools is incredibly important in education and when utilizing AR and VR we can enhance experiential learning to new heights and students would appreciate that. The biggest thing educators have to remember when implementing these new programs and technologies it the fact that their needs to be a reason/context to the exploration and utilization of these tools. If that is not the case any tech advancement, when used improperly, is bound to fail. Using AR and VR properly with guidance and outcomes will enhance the education and engagement of many students.