For the first part of our major project, we were asked to create a proposal about an area in which we would like to influence in educational technology. There are many different things that could be done differently and more efficiently within education technology, but the one aspect that could be focused on the most is that educator training with new technology. It wasn't too difficult a task to choose an area within technology and education to start thinking about what changes could be made. The biggest aspect that is missing is proper and efficient training on new technologies that we are to utilize to enhance everyone's educational experience.  
With new technological tools being created and integrated into our school systems each year it is important that divisions are making wise choices as to what programs they will be implementing to meet the needs of their teachers, students and parents. This is a great way to move forward in education, but there is one key aspect that is missing when we get these tools and that aspect is the lack of proper training for staff to successfully integrate the technology into their lessons.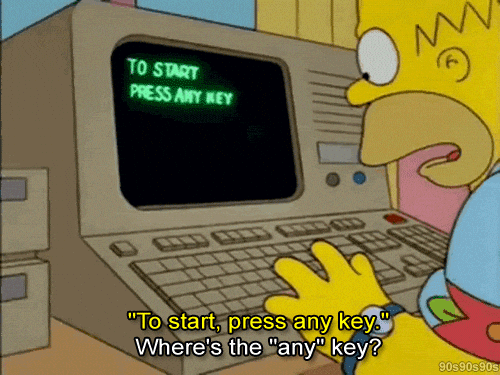 My proposal for a change in educational technology training is a four module structure that includes students in three aspects of the training process so they along with their educators can become experts with the technology.
Module One – Teacher training in a PD session at the beginning of the year.
Module Two – Session in class with students and teacher setting up accounts and exploring new technology and what it has to offer and how it functions.
Module Three – Teacher and students utilize the programs and ask any clarifying questions they may have about the program.
Module Four – Reflection for teacher and students that gives them the ability to provide feedback on the new technology.
These modules would all be completed with an expert from the division.
There would definitely be some wrinkles that would need to be ironed out, but with the active support of an expert visiting the school and engaging with the teachers and student body with new technologies, there would be an increased level of engagement from each party. Teachers would be more apt to utilize new technologies within their classrooms and feel confident in doing so. This will also alleviate the stress of the learning leader on a staff when a number of colleagues are constantly coming for assistance and questions about new technology.
It was fairly simple to choose an area I would have liked to influence, technology is an important aspect in education. What would be difficult about this is the fact that the school division has a lack of funding that they would need to start this program up and keep it running efficiently. There would need to be a good number of experts on the technology that would be able to coordinate visits to each school, 3 times, throughout the year. It would be a good investment that would harbour confidence, curiosity and eagerness among staff to utilize technology in the class.
There are many avenues that could be explored within technology training, but I believe that the most effective way to train is to include all of the parties that will be utilizing it (Staff, students and parents). Through this, there should be a greater willingness to use programs from staff and a higher engagement from the students as well. and one of the most important aspects that is missed when introducing technology, in my experience, has been the feedback piece. How do you know how well a program is working without staff and student feedback? Is it easy to use? further questioning creates greater expertise! 
I know that this is an area that will not change soon but in a perfect world we can ask clarifying questions and get a quick response, we can become experts with great human support resources to help train us and students to utilize the different programs we are given properly and successfully.