As stated in my first major project blog, the area I want to impact in regards to education technology is that of proper training for teachers and students. I wanted to implement a training process that would see four modules in place throughout the year to help the school community gain greater expertise with the programs that are going to be utilized and implemented within the division.
After chatting with a colleague Scott, we decided that we would work together on this project as we both had similar ideas for the major project. We came together and went over each of our proposals and came up with a more focused and detailed idea for our project that not only includes staff and student modules but includes parents as well. From here we decided to focus on the programs PowerSchool, Gradebook, and myBlueprint. These programs are used regularly throughout the school year and are utilized by all three parties involved with the exception of myBlueprint. There is also a push from the Board office for educators to use these programs throughout the school year.
We got off to an incredible start creating target areas for training:
PD at the beginning of the year, a slide show tutorial presentation,

Condensed presentations for parents

Training for Google Suite programs to be used in the classroom

Utilizing these programs with students

Another introduction for educators to other subject-specific programs

And finally, a reflective target to set goals for the following year.   
We felt that if we had these six targets it would set up a solid foundation for training and understanding for these programs, as well as those that may be used in the future. Scott and I were on a roll.  And then it happened, the unthinkable…We became stumped, our brains working overtime, two fathers with a lack of sleep had a real struggle with the assessment aspect of the project.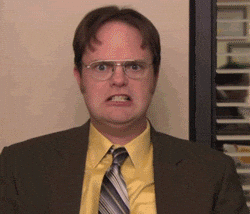 Personal and External assessments, how to measure success in an area, how do we know it's working, how do we obtain data to measure said success? This took a lot of pondering, the type Winnie the Pooh does!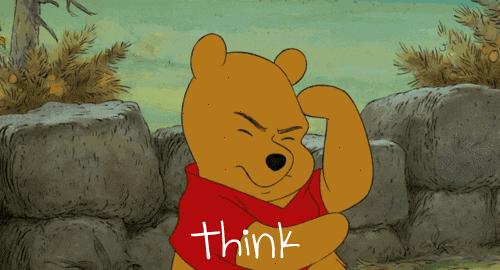 Personal assessment was a difficult package to unwrap for us. Trying to find different ways to measure the success of the different modules was a challenge. When we look at the success of programs we look for the concrete data, the analytic numbers that will show success, so we had to try to find different avenues in order to tell whether the targets would be successful. We did finally come up with some different ways to assess the success of the targets such as a decrease in e-mails and questions from staff and parents. When there is a reduction in the number of questions being asked about programs and how to properly utilize them, that alone is a measure of success in the delivery of training of the program. Another area that we thought would be measurable in personal assessment was the increased buy-in from staff to use technology. This is an area in which there has been resistance within the building I currently work, and it's simply because of the lack of training with new programs.
External assessment we found a bit easier. When looking at the specific programs we were targetting, such as myBlueprint and PowerSchool, administrators can go into these programs and monitor student progress as well as parent usage. With access to program data in which you can check student progress, you get a greater understanding as to where students are at and what you may need to work on moving forward to harbour success in students lacking in the usage and completion of the educational technology.
Once Scott and I had wrapped our heads around our understanding we felt like we had created a solid plan for our major project. Proper technology training for everyone involved in education will create an environment where the educator can become an effective facilitator of learning, students will become more familiar with Board initiated programs, and parents will be able to effectively navigate and utilize PowerSchool. With these goals in mind and the targets we have set I believe there will be an improvement in teacher competency, student growth, and parent engagement.