Taking the first steps to begin final assignments is always the most challenging aspect for me. I always know what I want to do and how I need to execute it, but I always struggle with finding a starting line. For our major project, I had the same issue, and it was especially difficult because there are a number of different aspects of our project. We have a number of different aspects to the tech change that we want to instill, for the better, for our schools and the division. Ultimately evolving the understanding of certain board-certified programs for teachers, students, and parents so they are easier to understand and use. There are a number of different aspects of this process that we need to tackle.
Organizing where we are headed and how we get there… the first steps I struggle with. Luckily my partner Scott is pretty much a master when it comes to setting up a skeleton for projects such as this one, so that really helped me become stronger in an area I struggled with. Because we are looking at creating a training program for ed tech programs that are to be used on a regular to semi-regular basis we needed to come up with a blueprint for our project. What will it look like and how will it be delivered? We came to the consensus that there needed to be an initial presentation that will be put forward to the Ministry, Division, educators within the division and its parents. This presentation would cover most aspects to implementing new training such as a SWOT (Strengths, Weaknesses, Opportunities, and Threats) analysis, engagement with each level of Education, engagement with change promotors and resistors, etc..
Our training will then be done with teachers with the assistance of tutorial videos for each program that teachers will have access to on a regular basis. These tutorials will take educators through the implemented programs and equip them with the knowledge they will need to effectively utilize them in their classrooms. The tutorials will give teachers the confidence they need to use the programs, they will be delivered as video's so teachers can see what is going on, they can be paused, rewound, and will be accessible throughout the life of that technology. This will also give educators the opportunity to become experts with different programs and equip them with some troubleshooting capabilities that might normally take time away from teaching. When educators are properly equipped and trained with the tools that we are given to enhance our educational experiences, stress and workload are affected in a positive manner and we become more efficient at our jobs. In an article entitled, The Impact of In-Service Technology Training Programmes on Technology Teachers, Gumbo et. al state that, "The findings revealed that teachers overwhelmingly benefited from the training in terms of their knowledge and understanding of technology." (pg. 30) This is massive in a profession where the workload can be overwhelming. Why wouldn't an investment in proper technology training be implemented?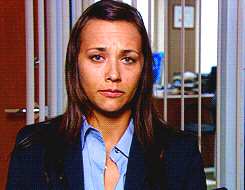 With these realizations and the fact that front line workers in education, teachers and students, will benefit from proper training, we are quite confident that a training program such as the one we are proposing will be welcome and instill a confident competency among its users. This will also increase the use of programs that are certified from the School Board, and educators will feel more confident with the implementation of future tech programs.